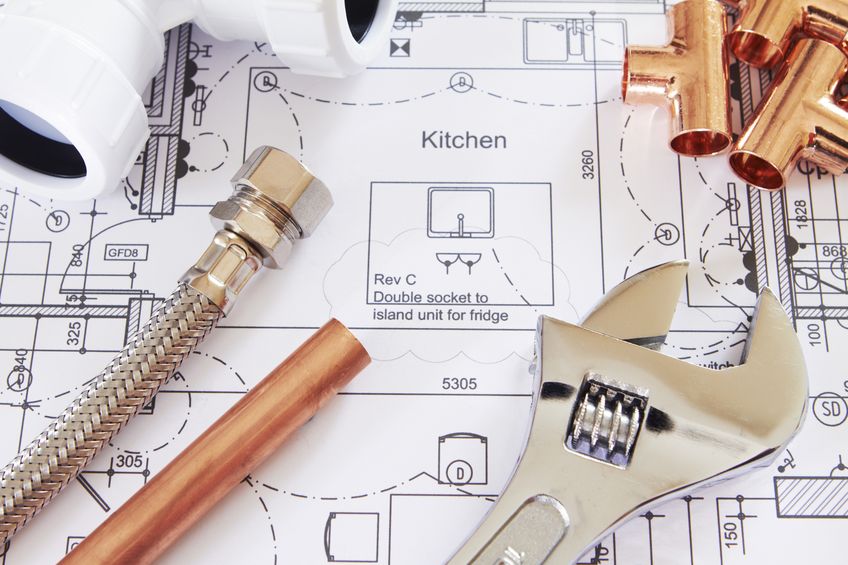 11 Feb

Quick-Action Plumbing Experts at Ballard Plumbing & Heating

A properly working plumbing system is indispensable in homes across the United States. However, many people only think of calling a plumber when their heater is broken especially in winter and when their toilet and sinks are overflowing.

Ensuring that your plumbing system works efficiently, you need to have it maintained and checked periodically. And in Ballard, Seattle, you only need one number to call – 206-279-3013. Ballard Plumbing and Heating's plumbing experts respond quickly to any plumbing and heating problem. We are available for emergency repairs, as well.

Our plumbers are trained and certified to fix various problems in the home. A full-service plumbing company like us offers the following:
1.     Leak repair
One of the most primary plumbing problem in any household is a leak from pipes and faucets. Rust, cracks and even hairline fractures on pipelines can cause leaks. Ballard Plumbing and Heating is here to help solve your problem, whether it is a single leak or your home needs complete repiping.
2.     Drain cleaning
Another common household problem is clogged drain. Drains need regular cleaning, especially the kitchen sink and bathroom drains, because these are used daily, with various debris going through them with each use. We have the expertise and the tools to keep your drains clog-free.
3.     Toilet repair
Hopefully you have never experienced toilet problems with clogging, overflows and flushing, because any of these could cause bigger problems in your home. So before you experience problems with your toilet, call Ballard Plumbing and Heating to inspect your toilet and perform the necessary fixes to ensure that you can use your toilet and bath without any worries.
4.     Garbage disposal repair
Life is easier when your home appliances and systems work as expected. Kitchen gadgets make preparing meals for the family a breeze. But if any of your kitchen appliances act up, it can somehow affect your mood. Take your garbage disposal unit for example. If it leaks, jams up or make unusual noises while running, it needs to be fixed ASAP. Maybe you can remove whatever is causing the jam, but if you cannot fix it yourself, call a Ballard plumber to quickly repair your garbage disposal unit.
5.     Water heater services
Most people are used to taking warm showers and baths, in the morning and in the evening. Ballard Plumbing and Heating offers water heater installation, maintenance and repair services. We offer several options on water heaters, based on your preferences and budget.
6.     Sewer repair
One of the problems that homeowners do not want to occur is an issue with their sewer lines. Neglect, lack of inspection and maintenance and some untoward issues can cause your sever line to emit foul smells, have unusual noises or drain slowly. If any or all of these occur, you need to call an expert plumber immediately to attend to the problem. Ballard Plumbing and Heating can immediately dispatch a plumber to inspect your sewer line, do an assessment and give you a full cost estimate before starting the repair work.
7.     Hydro jetting
Clean, unclogged pipes allow water to run smoothly. Dirt, grime and debris can clog your pipes. Hydro jetting quickly removes debris and grime buildup in your pipeline using a powerful blast of high-pressured water.
Prevent damage. Call Ballard Plumbing & Heating immediately
As is often said, an ounce of prevention is worth a pound of cure. Why wait until the plumbing problem escalates causing more damage before calling an experienced plumber. As soon as you notice something unusual, even intermittent drips from your water faucet, call Ballard Plumbing if you cannot fix it yourself.
Did you know that a faucet dripping once each second could lead to you wasting around five gallons of water every day? Think of how much money you are wasting because you ignored a dripping faucet. Now think about how much more water leaks and cracks can waste.
At the first sign of a leak or you noticed a problem with your drains, piping system or sewer line, call Ballard Plumbing & Heating immediately. Ensure that the problem is taken care of quickly, efficiently and affordably before the issue can cause more problems.
Call Ballard Plumbing & Heating at 206-279-3013.
Tips for hiring a professional and trained plumber
Remember that a small leak when left unattended can lead to major repairs. Avoid more costly plumbing repair work by hiring a trained and licensed plumber.
Replacing a leaky faucet or a faulty pipe fitting will not cost a hundred dollars, but when ignored, water damage can cost thousands to repair. It can disrupt your daily life and cause you all sorts of inconveniences especially in the morning when everyone is still at home. Thus, hiring an experienced, trained and licensed plumber is necessary. Some plumbers specialize in plumbing additions and system remodeling. Others handle basic plumbing repairs.
If you know how, it is easy to replace a dripping faucet or remove clogs from sinks, tubs and bathroom drains. A plunger can easily fix clogged toilets. But if you do not know how or the usual fixes do not solve the issue, it is better to call a pro who can do the right repair work. At Ballard Plumbing and Heating, we see to it that our plumbers are trained and licensed. Aside from knowing the code requirements, they have knowledge about parts for the plumbing system and the right materials to use.


Establish a relationship with a plumbing services provider that you trust before you actually need their services. Keep their phone number handy in case of emergency. Become a regular customer by hiring a plumber to do normal fixture installations or repairs.


See to it that you ask for their license. In the U.S., 32 states including the State of Washington require plumbers to be licensed. Their license should be current and you should check that the plumber does not have any active complaints. The plumber must also have a current workers' compensation policy. If the plumber works on his own, he should also have a $500,000 liability insurance (minimum). Otherwise, the company he works for should have the liability insurance.


Get recommendations for a good plumber from real estate agents, remodeling contractors, neighbors, friends and family members. Realtors keep a list of good and reliable plumbers who respond quickly to all requests.


Rates of plumbers vary based on the work required and the timing. You pay more for emergencies, night calls and weekend calls. Plumbers usually charge by the hour plus the cost of the parts. Typically, you can expect to pay between $45 and $150 for basic repairs.


It is better hire a contractor when you need a remodeling plumber. A remodeling plumber is a professional who understands the code in your specific area and knows residential system design. A contractor will oversee the work of the plumber, which you may not see. The contractor sees to it that service quality is maintained such as drillings holes precisely to fit floors, studs and joists, crisp angles at joints and clean solder joints. The can guarantee the work of their professional plumber because any error in workmanship can lead to hefty insurance claims.
Remodeling rates can go from $45 per hour outside of the cost of parts to about $1,200, depending on the type of remodeling work and the parts and fixtures you require.
See to it that you receive a free written cost estimate. A professional plumber will check out the problem in your home before giving you an estimate. They do not start work until you approve or agree to the cost estimate given, which should include the length of time to finish the work, a list of parts needed and their price, their hourly or flat rate and appropriate taxes.


Check how much the contractor wants you to pay upfront and when to expect the balance of payment. Remember, be wary of a contractor who gives you an estimate over the phone and asks for 100% payment before starting the repair job.


Ask how many people will be used to complete the job, as this will affect the cost of repair.


Likewise, ask if cleanup after the work is part of the total payment or if it is extra. Ask why if it is not included in the package and check how much they will charge if it is not included in the contract.


Ask if their work and the parts they use come with a warranty. Check how long the warranty will last.
Call Ballard Plumbing & Heating for any issue with your plumbing system. As a homegrown enterprise, we understand most of the residents' needs and preferences. Make it easy for you to hire professional and licensed plumbers. Call our hotline, 206-279-3013 whenever you need our services.
Image Copyright: daisydaisy / 123RF Stock Photo